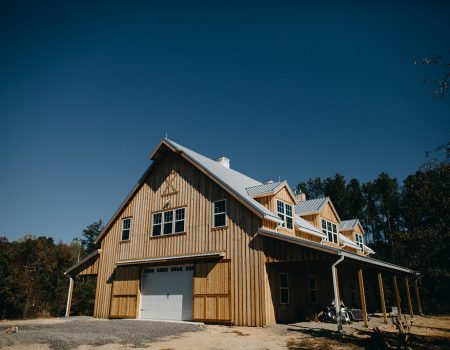 Barn garages have become a popular choice among homeowners looking for a functional and stylish addition to their property. At We Build Barns, we specialize in constructing custom barn garages that are tailored to meet the unique needs of our clients.
Our barn garages are not just functional storage spaces but also beautiful structures that can enhance the aesthetics of your property. We offer a wide range of customization options, from choosing the style and size of your garage to selecting the type of siding and roofing materials.
Our team of experienced professionals uses high-quality materials and construction techniques to ensure that your barn garage is built to last. We also take into consideration the local building codes and regulations to ensure that your garage is compliant with the necessary standards.
Our barn garages can be used for a variety of purposes, including storage for vehicles, and equipment, or even as a workshop. With our customization options, you can also add features such as windows, doors, and loft spaces to make the garage even more functional.
In conclusion, a barn garage is an excellent investment for any homeowner looking for additional storage space or a functional workspace. With We Build Barns, you can have a custom-built barn garage that meets your unique needs and exceeds your expectations. Contact us today to get started on building your dream barn garage.