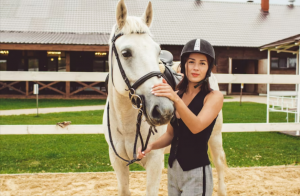 Whether you're an experienced equestrian or a passionate horse lover, finding the perfect equestrian facility is essential for the well-being of your equine companions. We take pride in constructing exceptional barns that cater to the unique needs of both horses and their owners.
Our team of dedicated professionals understands the intricate details required to create a state-of-the-art equestrian facility. From spacious stables to functional tack rooms, we meticulously design and build structures that prioritize the comfort, safety, and happiness of your horses.
We specialize in customizing barns to meet your specific requirements. Our innovative designs incorporate ample ventilation, natural lighting, and superior insulation, ensuring an ideal environment for your horses year-round. Our commitment to quality craftsmanship guarantees that every barn we build is durable, long-lasting, and aesthetically pleasing.
In addition to the primary structure, we pay equal attention to auxiliary features such as indoor and outdoor riding arenas, wash stalls, grooming areas, and ample storage space for equipment and supplies. Our comprehensive approach ensures that your equestrian facility becomes a harmonious space for both horse and rider.
At We Build Barns, we share your passion for horses and understand the importance of a well-designed equestrian facility. Trust us to bring your vision to life, providing a haven where your horses can thrive. Contact us today and let's embark on an exciting journey to create your dream equestrian facility.