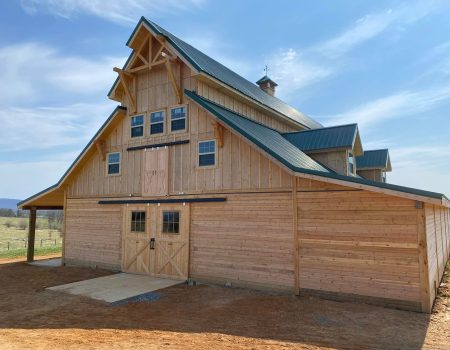 It is very important in every person's life that their house should be according to their vision. Our home is the prestige of our individuality, and when we make it special according to our whims and taste, it results in a happy and contented life. We Build Barns is a premier custom home service provider that helps bring your vision to life.
Under our Custom Home Services, we offer a comprehensive range to meet your customer preferences, needs and dreams. Our company's experienced and skilled team understands your size, structure and manufacturing requirements and works to create a unique home as per your possibilities. As a result, we provide you with a luxurious and commercial-grade home that meets your needs and brings your vision to life.
Under our services, we take care of the home's design, manufacturing, interior decoration, and other important details. We use high-quality materials and employ our work's latest and supply-tailored technological innovations. We are sensitive to the taste and preferences of the customers and keep this in mind to make the home as special as their vision.
We at' We Build Barns understand that time, money, and effort are important to you. An important feature of our custom home services is that we make the process simple and convenient so you do not have to spend much time building your exclusive home. Utilizing our professional and efficient team facilitates the entire manufacturing process and guides you towards a better and brighter future.
Thus, We Build Barns provides custom home services to bring your vision to life. We promise high quality, experience, and professionalism to turn your dreams into reality. So come on, turn your dreams into reality now!