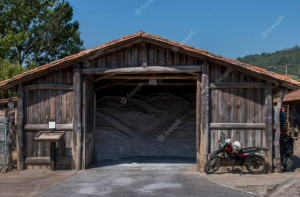 At We Build Barns, we take pride in our craftsmanship & dedication to creating exceptional custom homes & barn garages. Our team of skilled professionals is committed to bringing your vision to life, ensuring that every detail is meticulously crafted to perfection.
When it comes to custom homes, we understand that your dream residence is unique to you. That's why we work closely with you, listening to your desires & translating them into a personalized home that reflects your style, preferences & lifestyle. From the initial concept to the final touches, we prioritize open communication to ensure your satisfaction every step of the way.
In addition to custom homes, our expertise extends to the construction of barn garages. Whether you need a spacious garage for your vehicles or a functional space for storage & workshops, we have the knowledge & experience to design & build barn garages that are both aesthetically pleasing & highly functional. Our team employs superior craftsmanship & high-quality materials to ensure durability & longevity.
At We Build Barns, we understand that your home is more than just a structure—it's a reflection of your individuality & a place where memories are made. That's why we are committed to delivering exceptional custom homes & barn garages that exceed your expectations. To make your goal a reality, get in touch with us right away.