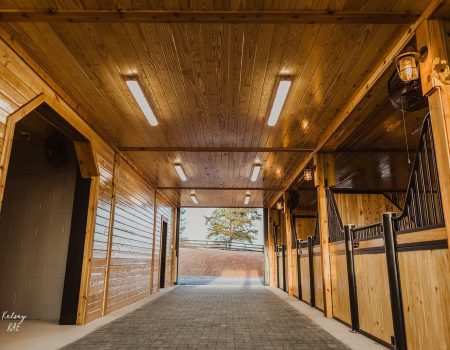 Building a custom home is an exciting process that allows you to create the home of your dreams. At We Build Barns, we specialize in crafting custom homes that cater to our client's unique needs and preferences. Our team of expert designers and builders works closely with you every step of the way, ensuring that your vision is brought to life.
One of the primary benefits of building a custom home is that you have complete control over the design and layout. You can choose everything from the floor plan and architectural style to the materials and finishes. With We Build Barns, we offer a wide range of customization options to help you create a home that reflects your personal style and taste.
Another advantage of building a custom home is that it can be more energy-efficient and cost-effective in the long run. By incorporating energy-saving features such as solar panels, high-performance insulation, and energy-efficient appliances, you can significantly reduce your monthly utility bills and minimize your carbon footprint.
We pride ourselves on our attention to detail and commitment to quality craftsmanship. We use only the finest materials and employ skilled craftsmen who take pride in their work. Our goal is to ensure that your custom home is not only beautiful but also functional, durable, and built to last.
In conclusion, building a custom home with We Build Barns is an excellent way to tailor your dream home to your unique needs and preferences. Contact us today to learn more about our custom home-building services and begin the journey of creating your dream home.