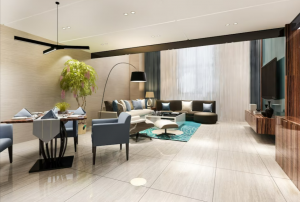 These architectural gems have captured the hearts of homeowners and designers alike, igniting a trend that continues to flourish in today's housing industry. Today's barn houses come in all shapes and sizes, from small one-bedroom cottages to large multi-level residences. And while they still retain that classic rustic appeal, many barn homes have been updated with luxurious features like gourmet kitchens, spa-like bathrooms, and spacious great rooms.
Benefits Of Living In A Barn Home
Unlike typical residences, barn dwellings offer a distinct and rustic character.

Barn houses may be roomy and open, offering you many options in how you use the space.

Because barn houses are often built of high-quality materials, they are long-lasting.

Barn houses frequently enjoy beautiful vistas due to their typical rural locations.
Interior Design Ideas For A Barn Home
Barn Doors:
Another signature element of barn houses is sliding barn doors. These can be used both inside and outside the house and can add visual interest as well as function (think privacy for bedrooms or bathrooms).
Rustic Lighting Fixtures:
Lighting is an important part of any interior design, but it takes on added significance in a barn house where natural light is often at a premium. Look for rustic-inspired fixtures like chandeliers made from antlers or wrought iron sconces
Barn homes are growing in popularity and modern people are eager to enjoy this housing style. These residences show that the idea of ​​rustic beauty and modern living can be reconciled. If you are looking for accommodation that blends historic charm with modern amenities, then Barn Houses could be the perfect option for you.