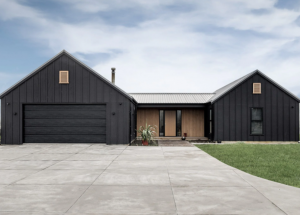 When it comes to celebrating equestrian excellence, one cannot overlook the significance of a well-designed riding arena. Whether you are a seasoned rider or just starting your equestrian journey, having the right riding arena can make all the difference in your training and enjoyment. At We Build Barns, we understand the importance of creating riding arenas that cater to the needs of all riders.
The Heart Of Equestrian Pursuits:
A riding arena is more than just an open space for horseback riding; it is the heart of equestrian pursuits. It provides riders with a controlled environment to train, practice, and bond with their equine companions. From dressage to show jumping, a well-constructed arena can accommodate various riding disciplines, making it an indispensable asset for riders of all levels.
Designing For Every Rider:
We take pride in designing riding arenas that meet the unique requirements of every rider. Whether you are a professional competing in high-stakes events or a novice learning the ropes, our arenas are tailored to suit your needs. We consider factors such as arena size, footing, drainage, and lighting to create a safe and comfortable space for both horse & rider.
Year-Round Riding Pleasure:
Equestrian excellence knows no season, and neither should your riding arena. Our expertise extends to designing indoor riding arenas that allow you to ride year-round, regardless of the weather outside. With our climate-controlled arenas, you can continue your training and enjoy your passion even during the harshest winters.
Join the Celebration Of Equestrian Excellence:
We are not just constructing riding arenas; we are building spaces where equestrian dreams take flight. Join us in celebrating equestrian excellence by investing in a riding arena that caters to your specific needs. Whether you are a professional rider or a recreational enthusiast, our riding arenas are designed to elevate your equestrian experience to new heights. Contact us today & let's create the perfect arena for you & your horse because your success is our success, and we are dedicated to building excellence, one arena at a time.