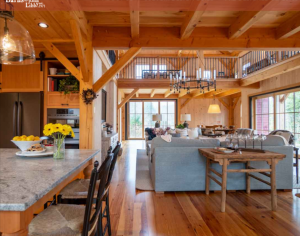 When it comes to providing the best care and environment for your horses, having the right equestrian facility is paramount. A well-designed and properly equipped facility not only ensures the safety and comfort of your horses but also makes your life as an equestrian enthusiast much more enjoyable. In this guide, we will take you on a journey through the world of equestrian facilities, and we are proud to introduce you to We Build Barns, your trusted partner in creating equine havens.
The Foundation Of Equine Excellence:
A top-notch equestrian facility begins with the right infrastructure. Sturdy barns, spacious stalls, and well-ventilated arenas are essential. We specialize in crafting custom equestrian structures that blend seamlessly with your property and meet your specific needs. Whether you need a cozy, small barn for personal use or a sprawling facility for training and boarding, they have the expertise to bring your vision to life.
Safety First, Always:
Safety is paramount when it comes to horse care. Properly designed barns and paddocks, secure fencing, and fire prevention measures are non-negotiable. Our place is safety at the forefront of their designs. Their experienced team ensures that every detail, from stall layout to lighting, is optimized for the well-being of your horses.
Beyond The Barn:
A truly exceptional equestrian facility goes beyond just shelter. Riding arenas, turnout areas, wash bays, and tack rooms are all part of the equation. We offer comprehensive solutions that encompass every aspect of a world-class equine haven. Their attention to detail extends to footing choices, arena dimensions, and even eco-friendly design options.
Your Equine Dream, Their Expertise:
Creating the perfect equestrian facility is not just a construction project; it's a passion project. We understand your love for horses and the unique bond you share with them. That's why they work closely with you to bring your dreams to fruition, ensuring that your facility is not just functional but also reflects your personal style and aspirations.
In conclusion, We Build Barns is your trusted partner in creating the ultimate equine haven. With their expertise and commitment to excellence, you can embark on a journey of equestrian enjoyment like never before. Explore the possibilities, and let your horses experience the comfort and safety they deserve. Your dream equestrian facility is just a call away.