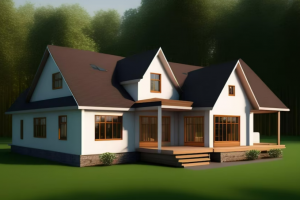 With changing lifestyles, it has become very important to find an attractive & feature-rich space where people can stay comfortable and feel comfortable in a luxurious & beautiful space. Keeping this need in mind, the "modern barn" is emerging as a space that, while being stylish & functional, also provides the convenience of a beautiful & useful lifestyle.
The modern barn differs from a simple American barn with large open spaces, ponds & livestock. 
The modern barn has been modified according to modern beliefs & tastes. It is now built as a permanent residence where people can mix business, art & experiences to live a comfortable life.
You'll find the unique & best in a modern barn, including a comfortable bedroom, a uniquely designed Spanish kitchen, modern bathrooms & large & beautiful common rooms. 
Modernize With A Modern Barn
A modern barn allows you to feel complete peace in your environment. Its charm provides a unique feeling of peace & a pleasant life for those living here. You can feel safe with your loved ones in a natural & modern abode where you get a fusion of beauty, peace & power.
For building a modern barn, webuildbarns.com has you covered. We are a premier construction company that specializes in building the modern barn of your dreams. With our extensive experience and expertise, we manufacture high-quality barns that are safe, attractive, and functional.
Contact us at We Build Barns today to learn more about our barns with living quarters building services.