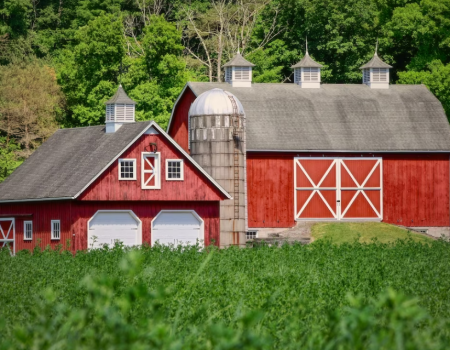 If you're in the market for a barn, you might be surprised to learn that the options go far beyond the standard pole barn. In fact, custom barns can be built to fit any need or preference. At We Build Barns, we specialize in creating stunning custom barns that are built to your specs.
What makes our custom barns so unique is that we work with you every step of the way to ensure that your vision comes to life. We start with an initial consultation where we listen to your needs, preferences, and budget. From there, our experienced team of builders and designers will create a custom plan that meets all of your specifications.
We can build custom barns for a variety of uses, including storage, livestock, equestrian, and even as a living space. We can also incorporate a variety of features such as stalls, lofts, tack rooms, and even living quarters. Our barns are built with high-quality materials and designed to be both functional and beautiful.
At We Build Barns, we understand that every property and every customer is unique. That's why we take pride in creating custom barns that are tailored to each customer's specific needs. Whether you're looking for a simple storage barn or a complex equestrian facility, we have the experience and expertise to make it happen.
So if you're in the market for a custom barn, don't settle for anything less than stunning. Contact We Build Barns today to schedule your initial consultation and start the process of creating your dream barn.