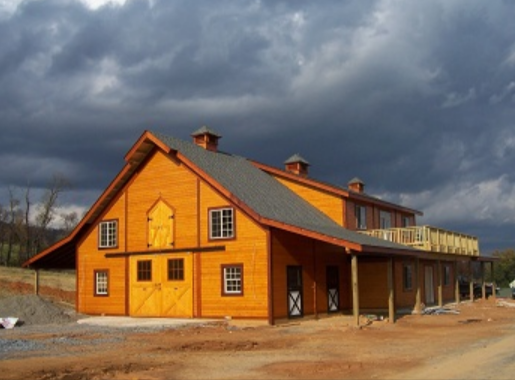 If you are looking for a professional and reliable barn builder, look no further than We Build Barns. With years of experience and expertise, We Build Barns is dedicated to providing quality barn building services that meet the unique needs of each client.
Building a barn is a significant investment, and it requires careful planning and execution. At We Build Barns, we understand the importance of designing and constructing a barn that is functional, durable, and aesthetically pleasing. Our team of skilled builders and designers will work with you every step of the way to ensure that your vision for your barn is realized.
We offer a range of barn building services to meet your needs, including custom barn design, barn construction, and barn renovation. Whether you need a small horse barn or a large commercial barn, we have the skills and expertise to deliver exceptional results.
At We Build Barns, we pride ourselves on using only the highest quality materials and construction methods to ensure that your barn will stand the test of time. We also offer competitive pricing and flexible payment options to make your barn building experience as affordable as possible.
In addition to our barn building services, we also offer a range of other services to help you make the most of your barn, including barn repair, barn maintenance, and barn conversion.
In conclusion, if you want to build a barn that is durable, functional, and aesthetically pleasing, look no further than We Build Barns. Contact us today to learn more about our services and to schedule a consultation with one of our barn building experts.