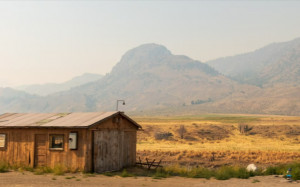 Many people want a simpler, more serene way of life in today's fast-paced world. Barn homes are once again becoming popular because of the desire for a peaceful lifestyle and a love of rustic appeal. These distinctive homes provide the ideal fusion of country living, simplicity, and comfort.
Rustic Charm and Architectural Heritage:
Barn homes simply have a vintage and rustic appeal. With their exposed beams, tall ceilings, and roomy interiors, they pay homage to the stylistic legacy of traditional barns. These dwellings are authentic, and their eternal beauty is made even better by the use of repurposed wood and natural materials.
Open Floor Plans and Versatile Spaces:
We frequently offer open floor plans, which give a feeling of space and adaptability. Since there are no dividing walls, the flow between rooms is fluid, making them perfect for entertaining or family get-togethers. Incorporating distinctive features like lofts, mezzanines, or multipurpose rooms is possible because of the flexibility of the large, open spaces in meeting particular needs.
Sustainable and Eco-Friendly Living:
Our construction utilized energy-saving techniques and environmentally friendly building materials to encourage sustainability. Recycled materials, energy-efficient machinery, and reclaimed wood all assist in living sustainably. Living in a barn allows people to embrace sustainable lives, which further enhances its environmental friendliness. This covers using sustainable energy sources, rainwater collection, and organic agriculture.
Conclusion:
We Build Barns embraces simplicity and comfort, and the beauty of rural living is special and alluring in our space. These homes offer an idyllic getaway from the stresses of contemporary life because of their connection to nature, rustic appeal, adaptable rooms, and emphasis on sustainable living.