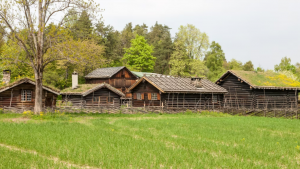 When it comes to designing and constructing barns, the team at We Build Barns knows how to merge functionality with modern living needs. Our innovative approach caters to those seeking a versatile space that combines the traditional charm of a barn with the comfort of living quarters.
Barn with Living Quarters:
We specialize in creating barns with integrated living spaces. These unique structures provide the perfect blend of a functional workspace and a cozy home. Whether you're a hobby farmer, equestrian enthusiast, or simply desire additional living space, our barns with living quarters offer the perfect solution.
Customization And Design:
We understand that each customer has specific requirements and preferences. In close collaboration with you, our team creates a barn that is functional and reflects your unique taste. From layout to interior finishes, we ensure every detail is tailored to your specifications.
Versatility And Efficiency:
With our barns featuring living quarters, you'll have the flexibility to utilize the space for a variety of purposes. The integrated living area can serve as a guest suite, office space, or even a full-time residence. By combining multiple functionalities in one structure, our barns maximize efficiency and value.
We take pride in constructing barns that go beyond the conventional. Our barns with living quarters not only provide a practical workspace but also offer a comfortable and customizable living space. Embrace the versatility and convenience of a barn with living quarters, and let us bring your vision to life. Contact us today to discuss your dream barn project.