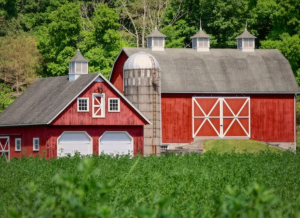 Welcome to We Build Barns, where we specialize in creating custom-designed barns that meet the needs of modern living. Our unique expertise lies in constructing barns with living quarters, a perfect fusion of functionality & comfort. Whether you're a horse enthusiast, a hobby farmer, or simply looking to exp& your living space, our barns with living quarters offer the ideal solution.
Unleashing The Potential:
Our barns with living quarters provide a versatile space that accommodates both your animals & your lifestyle. With carefully designed layouts, we offer ample room for your horses, livestock, or equipment, alongside comfortable living spaces that prioritize your comfort & convenience. Imagine waking up to the breathtaking views of your own property, just steps away from your beloved animals.
Customization To Fit Your Needs:
We understand that every customer has unique requirements. We provide a wide variety of customisation possibilities as a result. From the layout & size of the living quarters to the number of stalls & storage areas, we work closely with you to design a barn that reflects your vision & meets your specific needs.
Craftsmanship & Quality:
Our team of skilled craftsmen takes great pride in delivering high-quality barns that st& the test of time. We use the finest materials & employ meticulous attention to detail throughout the construction process, ensuring that your barn with living quarters is not only beautiful but also durable & functional.
When it comes to combining the best of both worlds functionality & comfort—our barns with living quarters are second to none. We bring your dreams to life creating spaces where you can work relax & enjoy the company of your animals. Contact us today to embark on the journey of building your ideal barn with living quarters, tailored to your unique lifestyle.