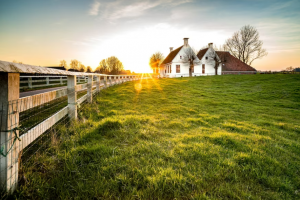 Are you dreaming of a rustic & charming barn home? Look no further! We specialize in barn home-building services that cater to your unique vision. Our team of skilled craftsmen & architects is dedicated to bringing your dream to life.
Building a barn home is an art that requires expertise & attention to detail. With years of experience in the industry, we understand the intricacies involved in constructing barn homes that blend seamlessly with their natural surroundings. From conceptualization to completion we offer comprehensive services tailored to your specific needs.
Our barn home building services encompass every aspect of the project, including architectural design construction & interior finishing. We pride ourselves on using high-quality materials that ensure durability, energy efficiency & aesthetic appeal. Whether you envision a traditional farmhouse-style barn or a modern & sleek design, we have the expertise to deliver exceptional results.
With our clients, we place a high value on collaboration and open communication. We listen to your ideas & work closely with you to create a customized plan that reflects your personal style & preferences. Our dedication to quality and client happiness is unparalleled.
Transform your dream of a barn home into a reality with We Build Barns. Contact us today to discuss your project & experience the highest quality barn home-building services available. Give us the opportunity to exceed your expectations as we bring your vision to life.