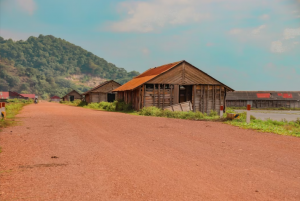 Home is where the heart is, but what if your home could truly represent the wishes of your heart? Custom home services provide a one-of-a-kind opportunity to turn your living area into a customized refuge that reflects your personality and dreams. 
Custom Home Barns
Making Every Inch Count
In today's society, where space is sometimes limited, maximizing utility becomes critical. Smart design solutions are used in custom home services to optimize your space, making every corner matter. These services reinvent how you use and enjoy your living space, whether it's through clever storage solutions, versatile furniture, or novel room layouts.
Crafting Functional Spaces
When it comes to living areas, each individual or family has different requirements. Custom home services consider these requirements, guaranteeing that your home is not only attractive but also useful. Do you require a productive home office? Do you want to work in a chef's kitchen that promotes culinary creativity? These services are intended to make your functional requirements a reality.
Seamlessness In Design
The beauty of personalized home services lies in their design unity. Every detail, from the color palette to the architectural features, is meticulously synchronized with these services to create a coherent flow throughout your house. This not only increases the aesthetic appeal but also adds cohesion and tranquillity.
 Enhancing Comfort And Wellness
Your home should be a haven of relaxation and refreshment. By including features that encourage comfort and well-being, custom home services prioritize your well-being. These services offer settings that nurture both the body and the soul, from opulent baths that act as private spas to meditation corners that inspire peace.
Conclusion
We Build Barns go beyond traditional architecture and design to provide a new way to live, express, and feel comfort. By stressing originality, usability, and innovation, these services enable you to create a house that is unique, functional, and creative.