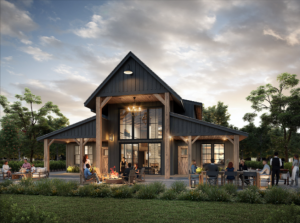 For equestrian enthusiasts, there's nothing quite like the feeling of riding a horse – the harmony between rider and horse, the rush of wind, and the bond formed as you navigate various gaits. Now, imagine enhancing this experience further by stepping into a world designed solely for you and your equine companion. These arenas aren't just spaces to ride; they're the ultimate equestrian experience that amplifies your connection, refines your skills, and offers an environment where dreams are transformed into reality.
A Dedicated Space For Equestrian Mastery:
Riding arenas are more than simply enclosed settings; they serve as your equestrian canvas. Riding arenas, as opposed to open fields, which are vulnerable to weather changes and uneven surfaces, provide a consistent, controlled setting. This means you may practice numerous techniques, workouts, and routines with pinpoint accuracy, ensuring that both you and your horse grow and perform at your best.
Empowering Riders Of All Levels:
Riding arenas aren't just for professionals. They cater to riders of all skill levels, from beginners looking to build a solid foundation to advanced riders seeking precision. The regulated environment of the arena creates a supportive environment in which you can gain confidence, try using new approaches, and overcome problems, all while being guided by qualified trainers.
Protection Against The Elements:
The unpredictability of nature frequently disturbs outdoor riding lessons. Riding arenas erase this barrier, allowing you to ride regardless of the weather. You can continue your equestrian journey without interruption, rain or sun, hot or cold, assuring steady improvement and an unbroken relationship with your horse.
Conclusion:
If you want a unique and safe horse riding experience, We Build Barns riding arenas may be the right choice for you. Our staff will listen to your requirements and ideas and work with you to make your vision a reality. Your complete riding experience may now soar to new heights in a We Build Barnes playing arena