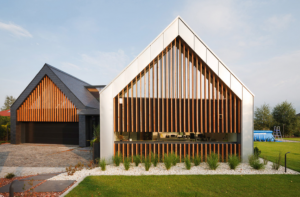 Barns have been a cornerstone of rural life for centuries, serving as essential storage and shelter spaces for livestock, equipment, and crops. But in recent years, there's been a growing trend that combines the rustic charm of traditional barns with modern convenience – barns with living quarters. We Build Barns is at the forefront of this innovative concept, offering you the best of both worlds.
The Blend Of Tradition & Modern Living:
Barns with living quarters are a fantastic solution for those who want to live closer to their work, animals, or hobbies. Whether you're a farmer, equestrian enthusiast, or simply someone looking for a unique and versatile living space, this concept brings a myriad of benefits.
Why Choose We Build Barns?
We Build Barns is a name you can trust when it comes to constructing barns with living quarters. With years of experience, they understand the unique demands of each project. Their skilled team combines traditional craftsmanship with contemporary design, ensuring that your barn is not only functional but also aesthetically pleasing.
The Advantages Of Barns With Living Quarters:
Convenience: You'll have easy access to your animals or equipment, saving time and effort.
Cost-Effective: Building a barn and living space in one structure can be more economical than separate buildings.
Customization: We offer customizable designs, so your living quarters can suit your specific needs and style.
Rustic Elegance: Experience the charm of rural living without sacrificing modern amenities.
Conclusion:
We offer the perfect solution for those seeking the convenience and rustic charm of barns with living quarters. Embrace the best of both worlds and explore the possibilities of a versatile, multi-functional space that's uniquely yours. Get in touch with us to bring your dream barn to life.