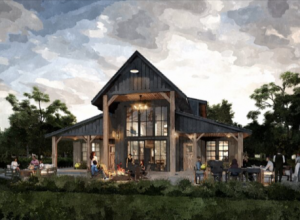 When it comes to creating a truly exceptional living space, there is no one-size-fits-all solution. Your home is a reflection of your personality & lifestyle & it should be designed to meet your unique needs. That's where We Build Barns comes in. With their personalized custom home services, you can transform your house into a dream home that truly elevates your living space.
Tailored To Your Desires:
We understand that every homeowner has a vision for their ideal living space. Their team of experienced professionals takes the time to listen to your desires & requirements, ensuring that the final result aligns perfectly with your dreams. Whether you are looking to add a new room, remodel your kitchen, or create a customized outdoor living area, they have the expertise to bring your ideas to life.
Quality Craftsmanship:
Craftsmanship is at the heart of We Build Barns. They take pride in their work, ensuring that every project is completed to the highest standards. From selecting premium materials to employing skilled artisans, their attention to detail results in exquisite, long-lasting results that stand the test of time.
A Hassle-Free Experience:
Embarking on a home improvement project can be daunting, but we take the stress out of the process. They handle everything from design & permitting to construction & finishing touches, keeping you informed every step of the way. With their efficient project management, you can enjoy a hassle-free experience from start to finish.
Elevate your living space with personalized custom home services. Let your home become a reflection of your unique style & needs, all while enjoying the peace of mind that comes with working with a trusted brand. Your dream home is just a phone call away!