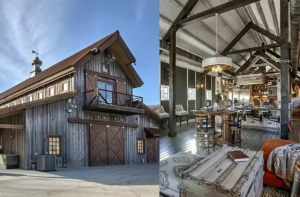 When it comes to creating the perfect equestrian haven, there's more to it than just putting up a barn. Equestrian architecture is a blend of science & art, combining functionality with aesthetic appeal to provide horses with a safe, comfortable, and beautiful living space. If you're passionate about horses and their well-being, mastering the art of equestrian architecture design is a noble pursuit. That's where We Build Barns comes in – your trusted partner in crafting equestrian dreams into reality.
Understanding The Essence Of Equestrian Architecture:
Equestrian architecture is not just about constructing barns; it's about understanding the unique needs of horses. It's about providing them with a space that promotes their physical and emotional well-being. Proper ventilation, natural lighting, temperature control, and the right layout are all key considerations. We specialize in balancing these elements to create spaces where horses thrive.
The Artistry In Equestrian Architecture:
At We Build Barns, we recognize that equestrian architecture is as much about aesthetics as it is about functionality. Your equestrian facility should be a place of pride and beauty. Our team of expert architects and designers work closely with you to bring your vision to life, creating barns and equestrian structures that not only serve their purpose but also elevate the aesthetics of your property.
Safety First:
The safety of your horses is paramount, and our designs reflect that. We incorporate the latest in equestrian safety standards into our architecture, ensuring your horses are protected from accidents and the elements.
Conclusion:
Mastering the art of equestrian architecture design is a journey, and with We Build Barns by your side, it's a journey filled with expertise, creativity and a deep understanding of the equestrian world. Your horses deserve nothing but the best, and that's exactly what we deliver – the perfect blend of art and architecture for your equestrian paradise.