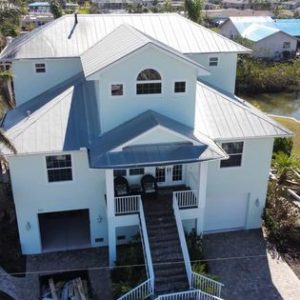 Are you dreaming of a versatile & stylish space for your vehicles & living quarters? Look no further! At We Build Barns, we specialize in creating stunning barn garages & barn homes that combine functionality with aesthetic appeal.
Barn garages are the ideal solution for those seeking ample storage space & a rustic charm. Our expert craftsmen design & construct barn garages that seamlessly blend into any landscape. Whether you need space for your cars, recreational vehicles, or a workshop, our barn garages provide the perfect solution.
If you've always envisioned living in a charming barn-style home, we can turn your dream into reality. Our team of professionals is dedicated to creating custom barn homes that reflect your unique style & preferences. From open floor plans to cozy lofts, we ensure that every detail is meticulously crafted to provide you with a comfortable & inviting living space.
At We Build Barns, we pride ourselves on our commitment to quality, attention to detail, and customer satisfaction. Contact us today and let us bring your barn garage or barn home vision to life. Experience the beauty and functionality of our exceptional craftsmanship.