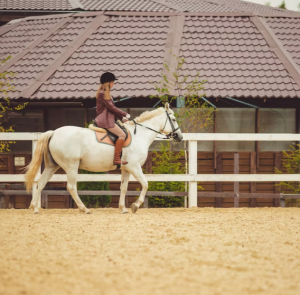 In the realm of custom home services, there exists a unique niche known as barn construction. When it comes to creating a personalized space for your horses or livestock, We Build Barns is the go-to provider. With their expertise & craftsmanship, they turn dreams into reality.
We specialize in constructing tailor-made barns & riding arenas that perfectly align with your specific needs & preferences. Whether you require a small, functional shelter for a few animals or a sprawling, state-of-the-art facility for professional equestrian activities, their team has the skills & knowledge to bring your vision to life.
Every part of their work demonstrates their dedication to quality. From the selection of premium materials to the meticulous attention to detail, We ensure that each project meets the highest standards. Their structures are not only visually appealing but also designed to withstand the test of time, offering durability & functionality.
Riding arenas are another specialty of We Build Barns. Whether you're a competitive rider, a trainer, or simply someone who enjoys horseback riding, their arenas provide the ideal space to practice & enjoy your passion. With a deep understanding of the unique requirements of equestrian activities, they create arenas that offer excellent footing, ample space & proper drainage.
When it comes to custom home services & riding arenas, We Build Barns is the trusted name in the industry. With their expertise & commitment to customer satisfaction, they make your dreams a reality. So, if you're envisioning a beautiful barn or a top-notch riding arena, look no further than "We Build Barns." Contact them today to start bringing your vision to life.