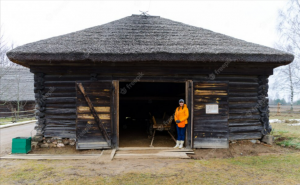 Are you dreaming of a unique & charming barn home? Look no further than We Build Barns, your go-to company for professional building services. We understand that your home is a reflection of your personality & lifestyle & we are here to bring your vision to life.
We specialize in creating stunning barn homes that blend modern comfort with rustic charm. Our team of skilled craftsmen & architects have years of experience in the industry, ensuring that every detail of your dream home is meticulously executed. From the initial design concept to the final construction, we are committed to delivering exceptional quality & exceeding your expectations.
Our barn home services encompass a wide range of features & amenities to suit your needs. Whether you desire an open floor plan, spacious living areas, or a cozy loft, we have the expertise to make it happen. Our team is well-versed in incorporating traditional barn elements, such as exposed beams and reclaimed wood while integrating modern conveniences like energy-efficient systems and state-of-the-art technology.
By choosing We Build Barns, you are not only investing in a beautiful and functional home but also in a seamless building process. We prioritize clear communication, transparency, and timeliness throughout the project, ensuring that you are involved every step of the way.
Don't let your dream of a barn home remain a fantasy. Contact us today and let us turn your vision into a reality. With our professional building services, your dream home is within reach.